Request for a lot more time: Acquiring C-11 proper for Canadians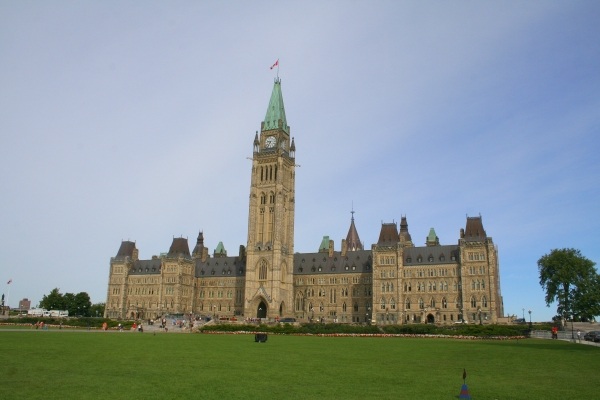 12 groups signal a joint request for an extension on C-11 consultations
The Canadian Radio-tv and Telecommunications Fee (CRTC) not too long ago introduced a few consultations, inviting community enter on the implementation of Invoice C-11. In reaction, OpenMedia has joined twelve essential stakeholders, such as supporters and critics of the Bill, to file a joint ask for demanding an extension on the consultations owing to inadequate time for meaningful engagement.
Extending the deadlines for the CRTC consultations is necessary to make certain fairness and fairness amongst all members. It offers companies and people the needed time to produce well-investigated arguments and lead efficiently to the consultations. For OpenMedia, it will be the change concerning offering our local community the time and applications to participate entirely and share specific views, and a rushed and incomplete process. You can go through the comprehensive ask for below. 
The requests are dependent on the adhering to: 
Interconnectedness: The three session proceedings are intently joined, and teams will need sufficient time to develop a coherent framework that addresses all three. Setting the exact same intervention and reply deadlines for all proceedings would aid a improved knowledge of the method and enable for additional cohesive submissions.
Session and Exploration: The present deadlines don't present adequate time for organizations to consult with their users, conduct investigation, and gather vital evidence, ensuing in a weaker history of the proceedings that does not certainly seize what Canadians think about utilizing the Invoice.
Uncertainty without having Plan Way: The teams problem the logic of these consultations prior to a plan course from the Cabinet has been issued. Any potential recommendations participating groups propose throughout the session may need to be revised based mostly on the new guidelines.
Proposed Revised Deadlines:
Interventions: Prolonged to July 28, 2023
Replies: Extended to September 1, 2023
Final Replies: Extended to September 15, 2023
Public Hearing: No change, scheduled for November 20, 2023
By granting deadline extensions, the letter's signatories hope the CRTC can foster a regulatory framework for Bill C-11 on the side of Canadians. The Commission can acquire complete submissions, assessment and evaluate enter, and make informed choices. This extension will also let for more consideration of any coverage direction from the Cabinet. You can read through the entire request right here.
Signatories: 
Canadian Broadcast Museum Basis (CBMF)
Digital To start with Canada
Discussion board for Investigation and Policy in Communications (FRPC)
Good friends/Les AMIS, National Campus and Local community Radio Association (NCRA/ANREC)
OpenMedia
Public Broadcasting for the 21st Century (PBC21/DPC21)
Community Curiosity Advocacy Centre (PIAC)
Samuelson-Glushko Canadian Internet Coverage & General public Interest Clinic (CIPPIC)
Quebec English-language Manufacturing Council (QEPC)
Conseil provinciale du secteur des communications du syndicat canadien de la fonction publique (SCFP) 
Unifor