Canadian Immigration Lawyer Shares Valuable Tips on Becoming Permanent Resident of Canada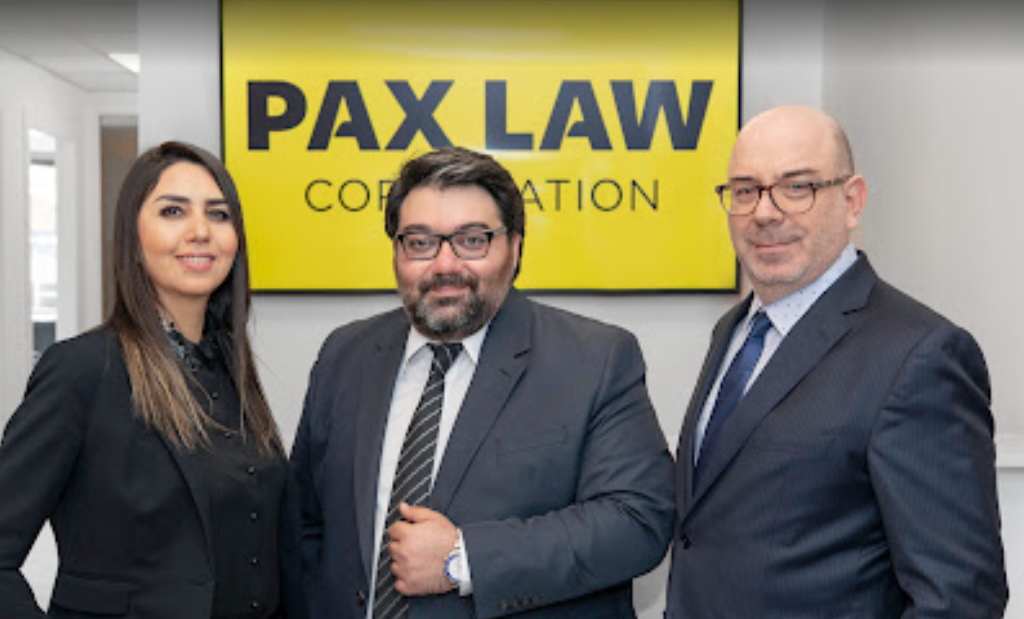 Vancouver, BC – Pax Law Corporation, a trusted Canadian immigration law firm, has recently published a detailed blog discussing how to achieve permanent residency in Canada. With a team of experienced immigration lawyers and immigration consultants, the company has successfully appealed thousands of rejected Canadian study permits, work permits, and temporary resident visas (tourist visas). Pax Law also helps clients resolve their civil and family disputes.
Canadian permanent residency entitles citizens of other countries to certain rights that are similar to Canadian citizenship, including access to socialized healthcare, social services, and freedom to live, work, and study anywhere in Canada. In their blog post, Pax Laws talks about general requirements and different channels for obtaining the status of a permanent resident of Canada.
Pax Law Corporation informs that there are different programs for becoming a Canadian permanent resident, each with its own set of basic and detailed requirements. The applicants have to provide information related to their employment history, education, and medical history. It is also important for them to have no criminal records in any country where they have lived for more than six months.
The blog lists down four popular programs for Canadian residence applications as summarized below.
Express Entry: This program is for immigrants who want to live and work in Canada as a skilled worker, and is divided into the categories of Federal Skilled Worker Program (FSWP), Federal Skilled Trade Program (FSTP), and the Canadian Express Class (CEC). Candidates applying through these programs are evaluated under the Comprehensive Ranking Score (CRS).
Provincial Nominee Program: This program is suitable for workers with specific skills, qualifications, or work experience that can be valuable to the Canadian economy. Different Canadian provinces and territories have their own requirements and target groups for this program.
Refugees and Asylum Seekers: Canada offers refugee protection to individuals seeking asylum by explaining why they are unable to return to their home country. While waiting for their refugee claim decision, applicants can obtain a work or study permit.
Atlantic Immigration Program: This permanent residency program is suitable for skilled foreign workers and international graduates from Canadian institutions looking to reside and work in New Brunswick, Nova Scotia, Prince Edward Island or Newfoundland and Labrador.
To read the entire blog post, please visit https://paxlaw.ca/2022/07/29/how-to-become-a-permanent-resident-of-canada/
For further assistance with application for permanent residence, applicants may contact Pax Law's experienced Immigration team, headed by Mr. Samin Mortazavi and Mr. Ali-Reza Haghjou.
About Pax Law Corporation
Pax Law Corporation is a full-service North Vancouver law firm dedicated to helping clients with business matters, civil litigation, criminal defence, family law, real estate conveyancing, wills drafting, estate law, and immigration and refugee law. Their experienced lawyers provide sound legal advice, fierce advocacy, and exceptional representation at reasonable prices. Pax Law's immigration law team are expert in appealing rejected Canadian visas.
Media Contact

Company Name
Pax Law Corporation
Contact Name
Samin Mortazavi
Phone
(604) 767-9529
Address
1433 Lonsdale Ave Unit 233
City
North Vancouver
State
BC
Postal Code
V7M 2H9
Country
Canada
Website
http://www.paxlaw.ca/