Alberta starts fresh public engagement on social studies curriculum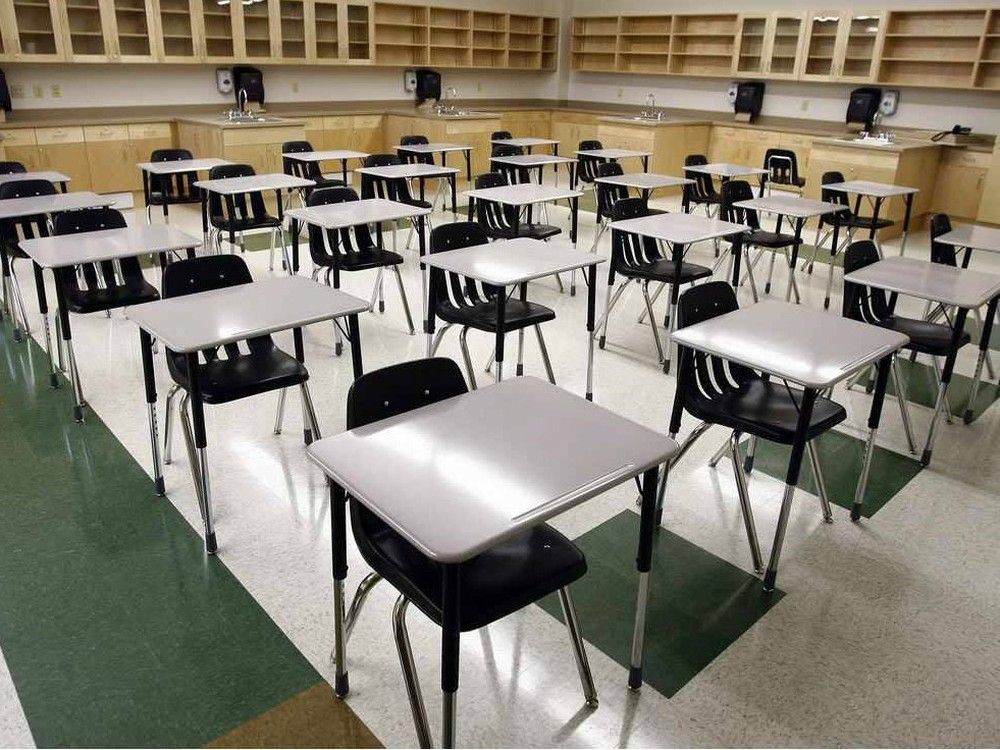 A fresh K-6 draft is now expected to be published early next year and piloted in classrooms beginning in fall 2024 after the province announced it would kill its first iteration of the controversial subject in late 2021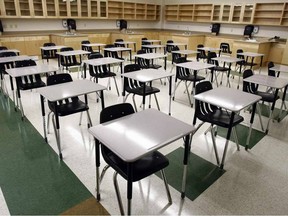 Article content
The latest round of public consultations to revamp the social studies curriculum in Alberta launched Monday, more than two years after the government unveiled its first draft.
A fresh K-6 draft is now expected to be published early next year and piloted in classrooms beginning in fall 2024 after the province announced it would kill its first iteration of the controversial subject in late 2021.
Article content
A survey, open until Oct. 16, asks parents and individuals what skills students should focus on, and which topics in Canadian history, culture, world history and global issues teachers should prioritize.
The Alberta UCP's effort to rewrite the decades-old K-12 curriculum has drawn sharp criticism, including from education experts who said material was age-inappropriate and not culturally inclusive — with social studies and fine arts drawing the most ire.
The government is aiming to take the spectre of that past negative feedback out of the equation, in part by recruiting new external subject matter advisers in the fall.
Education Minister Demetrios Nicolaides told Postmedia Monday he hopes the engagement process will build consensus.
"I don't believe that we should be playing political football with our social studies curriculum, or any curriculum for that matter," he said, adding that regardless of what the final product looks like, there's "always going to be a level of disagreement."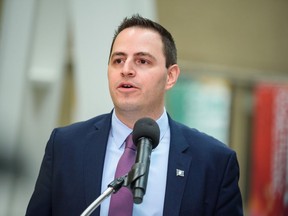 Nicolaides said it might be time to rethink how revisions can be made on a regular basis to avoid the need for a total re-design and another politically charged process 20 years from now.
Article content
A working group of teachers is again expected to gather in the fall to provide feedback, and the ministry will hear from school boards, multicultural organizations, Indigenous leaders and francophone communities after collecting feedback on its draft social studies design blueprint for almost two years.
"When you have more perspectives around the table, you deliver a better product. That's the hope here," said Nicolaides.
Rakhi Pancholi, NDP Opposition education critic, accused the UCP of politicizing the development and content of the curriculum.
"This was clearly the wrong approach, especially for students. Any way forward must de-politicize the curriculum and return to a process that ensures teachers, experts, parents and students are meaningfully involved in its development," said Pancholi in a statement, adding she is disappointed to not see details of classroom resources for the implementation of the curriculum, as classrooms and teachers have been "stretched to their limits." 
The minister did not commit to including key First Nations content earlier than previous drafts did, including about residential schools and treaties beginning in Kindergarten as recommended by the Truth and Reconciliation Commission, but said he's waiting on more feedback.
Article content
"If there's space and opportunity for us to do that within the K-6 component, I don't have any hesitation towards that at all," he said.
Related Stories
Alberta to rewrite its heavily criticized draft social studies curriculum, tweak others

Alberta government defends draft K-6 curriculum against backlash, plagiarism allegations
New plan 'headed in a better direction': ATA
The Alberta Teachers' Association has been among the government's harshest critics when it came to the curriculum, but on Monday expressed optimism.
"This new plan puts social studies curriculum development back on track and headed in a better direction. It provides a model for moving forward in other subject areas and on other issues facing education," said president Jason Schilling in a government news release, adding teachers must play a key role.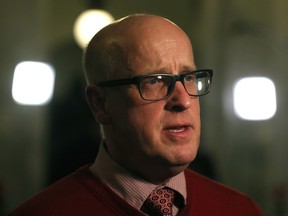 Alberta Education has yet to set a timeline for the development and implementation of a new fine arts curriculum.
While social studies and fine arts were put on hold, other subjects continued to be rolled out in classrooms. 
So far, students around the province have been introduced to finalized K-6 phys-ed and wellness, math and English language arts, along with K-3 science, French immersion and francophone language arts. The province has tweaked some material in response to criticism, including by reducing the amount of rote memorization, and shifting some material from lower grades to older grades.
Sandra Palazzo, board chairwoman of Edmonton Catholic Schools, said in the government news release the division is pleased that teachers will play a significant role and that families can provide feedback on social studies.
Brandi Rai, president of the Alberta School Councils' Association, also welcomed news of the consultation process.
"Understanding the complexities of classrooms, the timeline for consultation, review and validation is very much appreciated," Rai said.
X: @reportrix